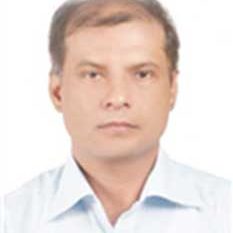 Dr Muhammad Enamul Quadir
Associate Professor
PhD in Hydraulic and Ocean Engineering (Taiwan)
MSc in Water Resources Management (Germany)
BSc in Agricultural Engineering (BAU)
Room # 614 Ext # 165
E-mail: enamul.quadir@iubat.edu
Dr.Muhammad EnamulQuadir did his Ph.D from National Cheng Kung University, Taiwan in 2011 and M.Sc in water resources management at Civil Engineering department in 2004 from Germany. Currently he is working at IUBAT as Associate Professor. He has published several high quality standard journal papers and attended various conferences, seminars etc and organized several international workshops.
After completed his Ph.D, he joined at Institute of Water Modelling (IWM) as a flood management specialist. Since 2012, as a project leader and consultant at IWM, he completed a huge 320,000.00 Australian dollar project on Bangladesh integrated water resources assessment funded by Australian government organization CSIRO. He has also completed 25,000.00 USD project for flood forecasting using Jason-2 satellite data funded by ICIMOD, USAID, NASA.
His research interests are in the area of hydrology and hydraulic modeling based on HEC-GeoRAS, HEC-RAS, MIKE 11, HEC-GeoHMS, HEC-HMS, Rainfall runoff model. His teaching interests are all kind of civil engineering subjects such as structure and construction, computational fluid dynamics (CFD), hydraulic structure (weir, dam, embankment, bridge, culvert etc), open channel flow, ground water etc. The aim of his lecture is to introduce the types of works and software to the students used by Institute of water modeling (IWM) for engineering works in Bangladesh.